There are seven factors that affect the value of a pearl. They are size, shape, color, luster surface quality, nacre quality (which is most important in Akoya pearls), and matching.
Because of the differences inherent to each species of mollusk, we need to judge pearls in each of these categories by the capability of each mollusk. Most experts would agree that Akoya cultured pearls are capable of the highest luster, where the color and reflections from the center of the pearl are bright, sharp, and distinct.
Many people are not aware that each variety of pearl-producing mollusk excels in certain areas and not in others.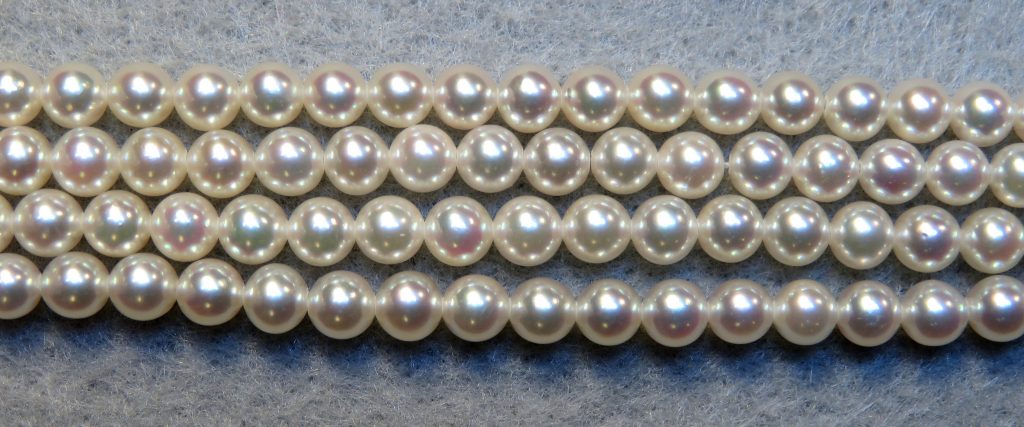 There is much to learn about cultured pearls. Ms. Cinamon teaches the Pearls class at Santiago Canyon College . Classes usually start in late January or early February.
If you don't have time to take an eight week class on pearls, you can visit an exciting new website called Pearl Wise There you will find five fully narrated tutorials, all well illustrated, each between 10 and 20 minutes long.